About Us
Vision
Bring together communities to express opinions on topics relevant to defence and strategy. Provide platforms and create networks to discuss issues seamlessly amongst the like-minded and the divergent alike; promote and share knowledge.
Mission
Promote objective analysis and information flow on Geostrategy, Military Affairs and Military Technology through our publications and spread awareness amongst our readers
Organise events that go beyond the traditional experience to enhance knowledge and networking opportunities aimed to facilitate partnerships
Provide unrivalled learning and comprehensive understanding about defence and strategy through our combination of publications, symposiums and workshops and help shape policies on military matters.
About Defstrat
South Asia Defence & Strategic Review is a leading publication on matters related to Defence and Strategy, Internal Security and Military Technology. A bi-monthly publication, the magazine was launched in Mar 2007 and has gained steadily in stature and credibility. It has already secured a large subscription and readership base in the entire SA region and rest of the world. Col A K Sharma, a former Armoured Corps officer, edits the magazine. He sought to leave the Indian Army early after a successful career spanning 27 years.
The Editorial Board consists of eminent personalities from all walks of life. Defstrat Events are by far the best rated professional symposiums/seminars on military subjects in India since 2010. The events are highly popular on account of their well-researched content, diversity of speakers and extensive participation by the end users.
Defstrat Books is our latest publishing venture to bring to our readers, books on Military subjects and Coffee Table Books. Our first few publications got off to a flying start, selling all the printed copies. We now plan to expand and add to list of topics and authors.
The magazine is run by Akash Media, a Delhi based media house.
Milestones
First issue of the magazine launched on 21 March 2007.
IQPC (UK) joined hands with Defstrat to organize the first symposium on Armoured Vehicles in Delhi on 17-18 Nov 2010.
Defstrat Books published and released its first book in June 2016 - 'Appreciations Made Easy' to help out DSSC aspirants.
19 March 2017, 10th Annivesray celebrations attract leading lights from military, academia, R&D and defence industry. The magazine acquires a new look and logo.
Cybertech India seminar organized on 26-27 June 2018 attracts more than 15 sponsors and 500 delegates, setting a new benchmark for Defstrat Seminars.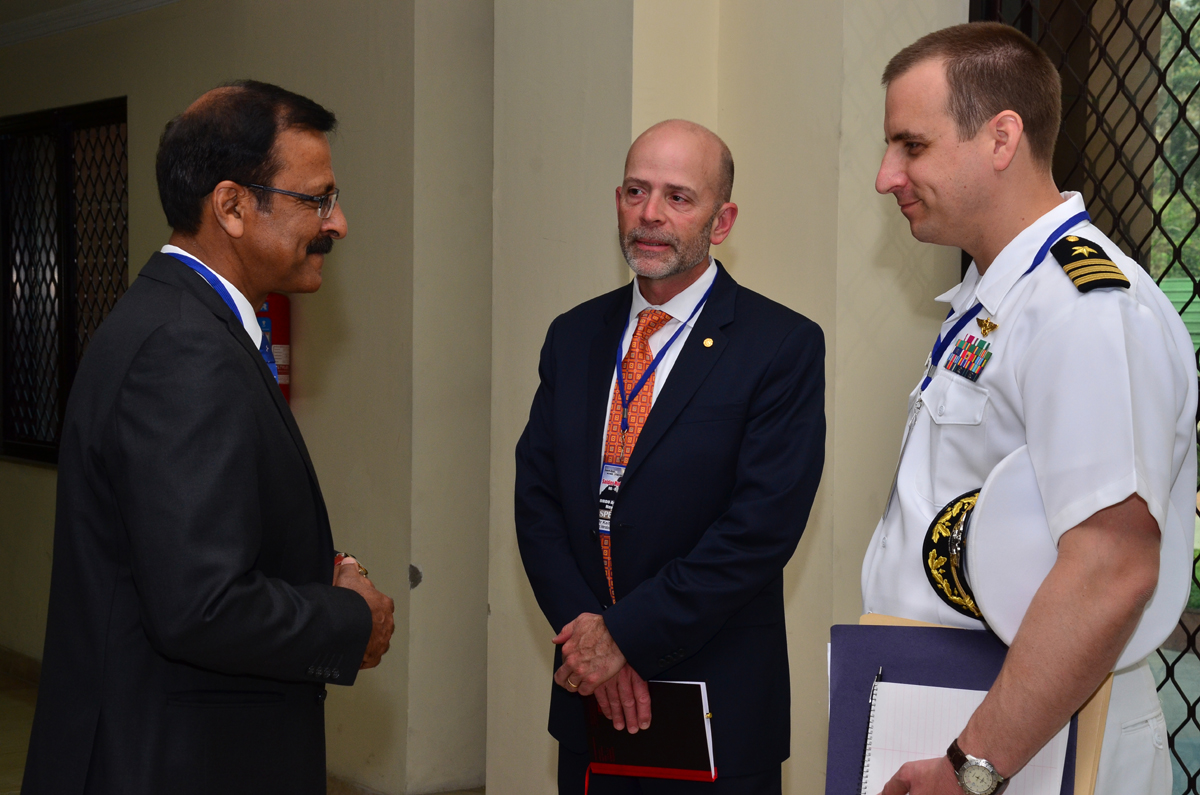 Team Members
Col. AK Sharma (Retd)

Editor

Col AK Sharma, a former Armoured Corps Officer, founded Akash Media, a publishing and multimedia enterprise in 2007 after serving in the Indian Army for 27 years. During his career in the Army, he commanded an Armoured Regiment and a Training Battalion at the Indian Military Academy. His qualifications include Bachelor of Engineering in Electronics and MSc Military Studies. He has edited and published a number of books on security and military subjects. He is an expert on capability development and acquisition process and is invited to deliver lectures on the subject at a number of forums in India and abroad.

LT. Gen JP Singh (Retd)

Advisor Military Affairs

Lt Gen JP Singh, PVSM, AVSM (Retd), former Deputy Chief of the Army Staff (P&S) is presently a Senior Advisor with DRDO. A cavalry officer, JP is one of the few who understand users' requirements, state of R&D and the entire industrial landscape in India.
Lt Gen Ata Hasnain (Retd)

Advisor Geostrategy

Lt Gen Syed Ata Hasnain PVSM, UYSM, AVSM, SM, VSM & BAR (Retd) is an eminent writer and speaker. He is a Distinguished Fellow of Vivekananda Foundation. The General is a former Military Secretary and GOC of two of India's most important Corps.

Brig P Binuraj

Associate Editor

Brig Binuraj is a retired  Gunner Officer who  was Director Operations in Artillery Directorate and commanded an Artillery Brigade. He is an alumni of College of Defence Management and Indian Institute of Foreign Trade.
Chander Malhotra

Consulting Editor

Chander Malhotra, a former cavalry officer and graduate of Defence Services Staff College, is the Consulting Editor. Apart from his varied experience in defence, he is an active blogger who writes humorous prose on life's experiences.

SURYA KANT

DESIGNER
Compass Communications

Media Partner

Ajay Kumar

Marketing