SOUTH ASIA DEFENCE & STRATEGIC REVIEW
India's leading journal on Defence & Strategy, Military Affairs and Technology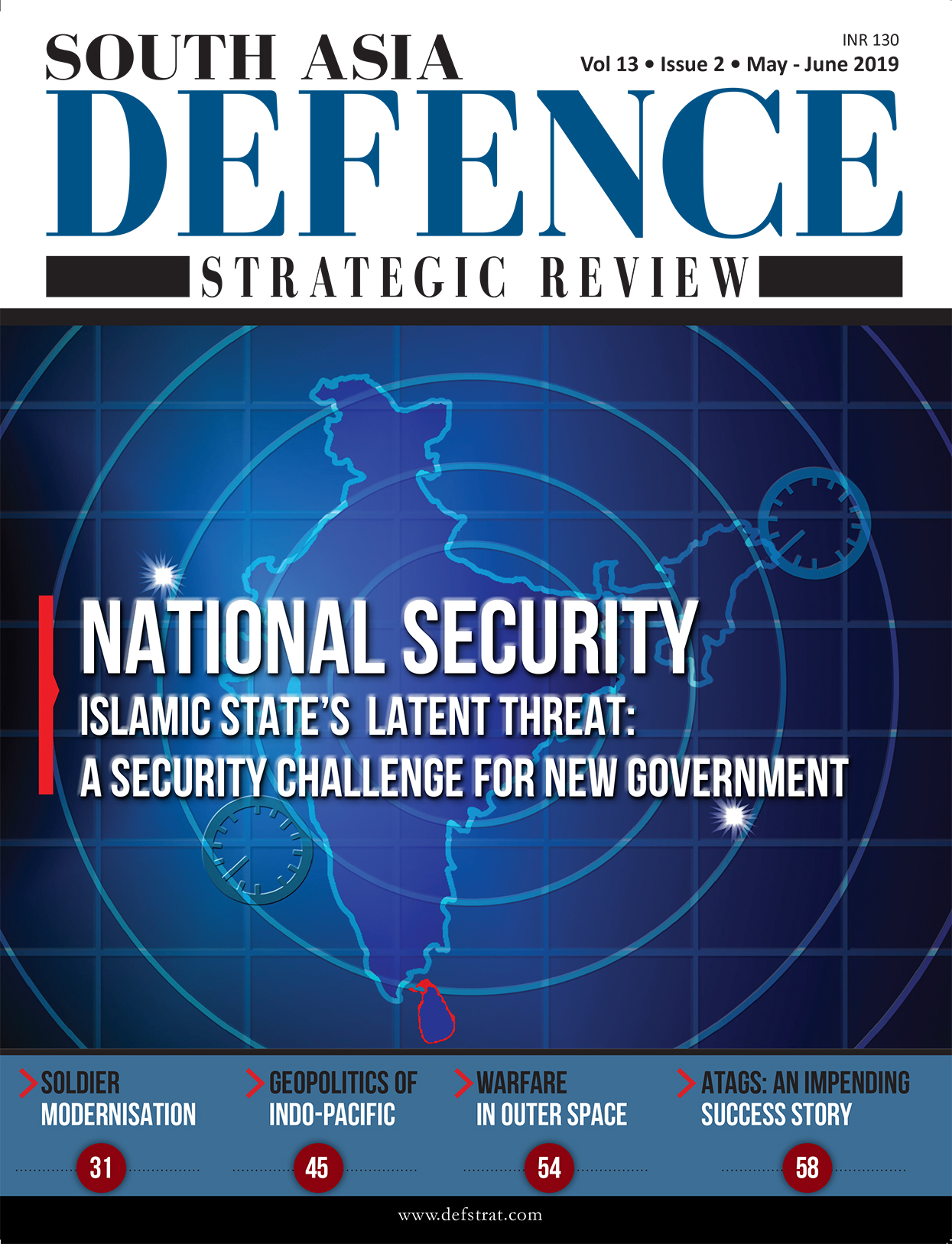 Highlights
ATAGS: An Impending Success Story
5G – The Fifth Generation Wireless Communications
Apache and Chinook – Rotary Wing Capability Boost – IAF
Battles that made History
Beyond the Horizon Communications in the TBA
Have the Pakistan Tanzeems become too hot to handle ?
View Magazine Page
Defstrat Seminars
Relying on Knowledge and Credibility, Defstrat Seminars offer an opportunity to reach out to the right quarters within the domain and environment
Integrated Air & Missile Defence…
03 Jun, 2019 - 04 Jun, 2019
Indian Air Defence: Current Capabilities & Future Requirements
Integrated Air Defence System (IADS)
Upgrading of Air Defence Legacy Systems
UAV Proliferation and Air Defence Challenges
Synergising the three Services in Air Defence Effort
Smart Munitions
View Seminar Page
DefStrat Books
Defstrat books set a new benchmark in quality in all spheres, be it the content, design or presentation
our blogs
IS THE ISLAMIC STATE DEFEATED ?
May 20, 2019
The Rise and Fall of the IS By  Ajay Singh It was just a month ago, on 22 March to...
Read more >
THE TEN BULLET CORNER (for DSSC- Sep 16)
February 5, 2019
My interaction with young aspirants for DSSC Entrance Test in April 2016 at Shillong was very rewarding and interesting. It...
Read more >