Articles
Smiths Detection: Revealing the Invisible
Sub Title : Smiths Detection is a global leader in threat detection and security screening technologies
Issues Details : Vol 16 Issue 1 Mar – Apr 2022
Author : Smiths Detection
Page No. : 20
Category : Military Technology
: April 2, 2022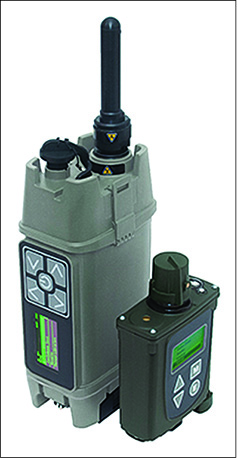 Smiths Detection is a global leader in threat detection and security screening technologies. Every minute of every day, Smiths Detection's threat detection and security screening technology helps to protect people and infrastructure, making the world a safer place
Revealing the invisible
Detecting Covid-19 from an air sample, identifying explosives from a few billionths of a gram, confirming the substance of unknown white powders, and alerting soldiers to the presence of chemical-warfare agents – these are just some of the feats achieved by equipment from Smiths Detection, a global leader in detection and screening technologies to protect people and assets. The devices that perform these essential functions are BioFlash Biological Identifier, IONSCAN 600, ACE-ID, and LCD.
Smiths Detection has worked in the defence industry for more than 70 years, providing equipment to help protect troops and citizens from threats such as chemicals, explosives, and narcotics. "Everything we do at Smiths Detection is about achieving our purpose to make the world a safer place," explains Smiths Detection India's managing director, Vikrant Trilokekar. "We do this with advanced technologies that we develop and manufacture in-house and working closely with our customers to help them achieve their safety goals."
ACE-ID is one of Smiths Detection's devices with a broad range of identification capabilities. Using Raman spectroscopy to identify chemicals, explosives, and narcotics, the ACE-ID enables non-contact analysis and yields results in seconds. This ruggedised portable device is widely used around the world by authorities and emergency responders to screen for explosives, narcotics, and toxic chemicals.
This year, Smiths Detection will release the next generation of its lightweight chemical detector, the LCD 4 , a rugged and reliable chemical-warfare agent identifier and total ion chromatogram (TIC) detector. The LCD is already the most widely deployed personal chemical detector in use by armed forces globally. To broaden the capabilities of this device, this year Smiths Detection will also launch an XID extension, which will enable the LCD also to detect explosives and narcotics, providing greater protection to troops and citizens.
Research and development is a major part of what Smiths Detection does, and its global R&D team is constantly looking to develop new technologies to respond to changing threats. A recent example of this was the adaption of the BioFlash Biological Identifier that was originally developed to identify biological threats and which can now detect the SARS-CoV-2 virus from an air sample without the need for laboratory interpretation. Its ability to successfully test for SARS-CoV-2 has been verified by the United States Army Medical Research Institute of Infectious Diseases (USAMRIID).
"This is a truly impressive device – it can provide results in real-time on whether SARS CoV-2 is present in a room without the need for additional lab testing," said Trilokekar. "It can be a useful part of an organization's Covid-19 mitigation planning and help to give assurance that an environment is safe to enter."
In addition to SARS-CoV-2, the BioFlash Biological identifier provides rapid, sensitive, and specific identification of various diseases and common biothreat agents such as anthrax, ricin, botulinum toxin, black plague, tularaemia, and smallpox. The BioFlash can also be used to screen mail for these substances, helping to stop threats that might be concealed in thin envelopes or parcels.
The IONSCAN 600 explosives and narcotics trace detector, a highly sensitive, non-radioactive, lightweight, portable desktop system that detects and identifies trace amounts of explosives and narcotics. Already used at places such as airports and prisons, it can be used to accurately detect and identify a wide range of military, commercial, and homemade explosives threats and common illegal/controlled narcotics.
Smiths Detection has been operating in India for over 20 years and its customers include some of the country's biggest airports and ports. Smiths Detection India have locations at more than 40 major sites in the country. The company, headquartered in Delhi NCR, operations include qualified technical teams and a state-of-the-art training, service, and experience centre in Gurgaon (one of three such Smiths Detection centres in the world) and a global digital hub in Bangalore, which is focused on R&D.
Visit: www.smithsdetection.com for more information.